Content marketing is a must for any business that wants to build a solid brand. With everyone having access to the internet, it's important to tap into this increasing market, regardless of what industry you may be a part of.
One of the downsides to implementing content marketing as apart of your overall marketing strategy is that it is difficult to stand out. More and more businesses out there are catching up with the content marketing game, making content marketing oversaturated.
Whether you are involved with healthcare, bank and finance, technology, and travel, content marketing is crucial. For this article, we'll take you through each of these industries and show you examples, each industry has used to get their presence out there.
Healthcare
When someone is searching for the appropriate healthcare provider, they want more than some science professionals. They need a person who is prompt and trustworthy. In today's world, patients require a bit of personalized advice and access to useful resources. This ever-changing path is why so many healthcare companies are taking the time to reconsider their content strategies. To show you the kind of ambitious information, tools and resources are possible, here are some examples of healthcare content marketing. Consider what's shown here. 
Mayo Clinic
Regularly mentioned as one of the best hospitals around the globe, the Mayo Clinic has become known as the leading player for healthcare content marketing. Its informative blog offers patients a considerable amount of information that discusses topics from medical research to treatment plans and diagnoses. 
The part that makes their vase content shine is that every one of these content pieces is written by the hospital's own patients and staff from all over the globe. These contributors apply their own experiences dealing with various health problems to pad the content with authority and personal touch, such as one article that discusses a patient that managed to live for eleven years after having been diagnosed with a rare and incurable cancer. 
The steps of researching and discovering treatment can be isolating. The best way someone can prepare themselves to empathize with a patient's issues is by reading through the experience of another who went through similar treatment. An online community, such as Mayo Clinic's site is one of the best places to learn more and connect with others.
Johnson & Johnson
During 2002, experts had revealed a worrisome nationwide shortage of nurses by 2020. This ominous future caused Johnson & Johnson to handle this issue with the Campaign for Nursing Future. 
A long-lasting campaign comes with articles, training opportunities, a podcast, and other useful resources to support nurses. The readers will be able to find an abundance of videos from everyday life vignettes to lecture from nurses. A "Career Path" pillar is included and offers advice for getting hired and links to job sites. 
This is a fantastic example of developing a microsite for a cause. Johnson & Johnson has managed to develop a comprehensive resource center. With the company's work and the support from others, the campaign seems to be working very well. It's been estimated that the nursing workforce shall steadily increase through 2030. 
Banks and Finance
When you think about any content you enjoyed reading, you probably don't think about stuff created banks. After all, the content for financial marketing trends to stay mostly the same from institution to institution, there are limited ways to approach writing content about a checking account or credit card. Even so, similar to bottled soda, it's the packaging that counts. 
Here are some great examples of content marketing from banks and financial institutions in the past couple of years. 
Citi
When it comes to stamping their brand name in unexpected circumstances, Citi is the reigning champ. Due to Citibike, you can't rent a bicycle from most major cities without seeing the brand of the bank, and that's to programs like Citi Entertainment, you're always reminded of Citi's offering every time you purchase a ticket to see a concert. By delving deeper into the bank's entertainment offerings, you can purchase tickets for Citi Sound Vault, an exclusive musical event series. 
The bank's entertainment access program connects the credit card in customer's minds with meaning and fun purchases such as concerts. If you're a part of Citi, the music concerts suggest you're also the type of person who uses their income to watch live music. 
While anyone has the option to see the Citi Entertainment content, you have to own a Citi card to buy the tickets. While you decide whether you should give in and convert, you can follow Citi Entertainment's content with an email newsletter or social media. All the content is shared through those channels. The bank's commitment to gain the attention of a younger audience, pop culture, and entertainment is what makes Citi's access program one of the most interesting content marketing to finance. 
Mastercard
MasterCard has managed to successfully go pretty far with it's "priceless" motto, which has become a staple for the bank's ad campaign for two decades. The message it regularly spews out "There are some things money can't buy. For everything else, There's MasterCard." but this couldn't be seen in action by the bank started launching its Priceless experiential marketing and social campaigns. 
.
By using various celebrities and influencers, the bank has managed to place itself as the credit card distributor that makes anything possible. A great example of this is when the brand had brought Kyle Lowry to meet his fans. 
The Priceless Surprise campaign isn't just a simple sweepstake or influencer marketing campaign. It works as a cultivation campaign, asking current customers to fill out a form about themselves to become a part of the content, and it also places the bank as an empathetic brand. 
Technology 
We manage to survey the offerings of some of the best tech companies to bring you a list of standout content marketing. Everyone can learn something from these industry leaders. 
Slack
Any brand out there wants to become a leading authority figure in their  industry. Publishing a branded data report on your industry is a great way to pull this off. Produced by Slack, the company that manages to introduce a huge disruption of corporate communication since Gmail, the annual State of Work report isn't just an advertisement, its genuinely helpful piece of content for anyone who needs information about how workspaces are created.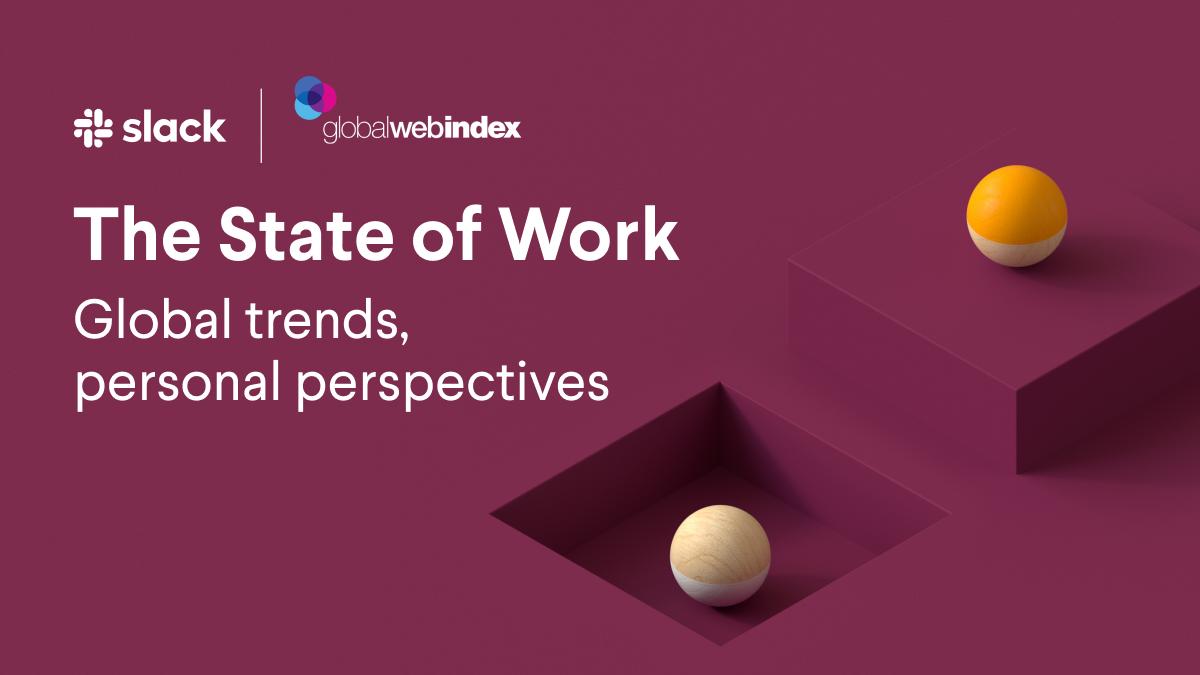 With the compiled data, Slack makes a persuasive case by streamlining communications among workers. The report is fascinating enough that the brand doesn't have to implement CTAs throughout the content, but any reader who enjoys it will likely decide that Slack is an expert on the subject very well. 
The 2019 report reveals that workers who feel misaligned from their company's main goals are mostly to become unsatisfied with their jobs. What's the best way to connect your employees to your C-suite and company's strategy, you may be wondering? Using a chat program like Slack can be a great choice. 
Buffer
Branded podcasts tend to suffer from a problem. Every brand wants to develop an engaging podcast but it's difficult to attract listeners who actually prefer branded podcasts. However, Buffer's branded podcast is an exception to this. If you are looking for information on problems relating to communication, marketing, and publishing, you should consider turning in to Buffer's The Science of Social Media. 
Furthermore, Buffer also writes a blog post for each podcast episode, which is a really great strategy to generate additional traffic and make sure your audio content ranks on Google. The Science of Social Media is a fantastic piece of content, and it elevates Buffer's brand identity dealing with promotional issues. 
Travel
Are you planning to take a vacation anytime soon? If so maybe you have a locale in mind, possibly a remote destination you've always wanted to visit. Although, you are not sure where you can start researching for hotels, car rentals, excursion packages, and hottest restaurants. For this part, we've gathered standout content marketing from travel brands because everyone deserves to receive the proper help for planning a great vacation. 
Airbnb
With the digital age providing the best source of information to the world, it should be considered amazing that a well-developed piece of print media exist. A fantastically made piece of branded print media is even rarer. That's why Airbnb's travel magazine is a magnificent content campaign. 
The magazine manages to perform a few things for Airbnb all at once, though first and foremost, it comes with a particular design aesthetic and open-minded point of vision of the brand name. As you continue to read on about a person's experience on the road and middle-aged LGBTQ travelers navigating Pride parties, you can conclude that Airbnb is chasing a diverse, active, culturally in sync audience. The magazine states that Airbnb users are not the type of people to stay at a local hotel chain. They want to experience a thrilling vacation, and they are aware that the journey is usually more interesting than reaching the location. 
United Airlines
The introduction of the in-flight magazine was a wonderful content marketing tactic from several airlines, though United's "Hemispheres' remains the best one. More importantly, how better to serve bored passengers them, providing them with branded content to read while they are traveling through the air?
The magazine, which can be acquired through digitally distributed means, comes with features reports done by contract travel writers. It manages to delve into the local cuisine, sightseeing, culture, and transport range from photo essays of local wildlife and even interviews with well-known actors. By touching on culture and travel, United's magazine comes attached to all of the pop cultures under its brand. If it's happening in locations available to United, and it's relevant to the airline passenger, the subject will have been covered in "Hemispheres. 
The Takeaway
Any company will have to deal with all sorts of challenges regardless of what industry, they are a part of, but these issues also present a chance. As each of these companies have managed to show, there's a way to differentiate yourself by using content. With people relying on using the internet for their everyday needs, informative and personal content marketing is one of the best ways to reach out to them and win them over to your brand. Come up with something that will attract potential customers to your brand and make sure it's something that will keep them coming back for more. 
Are you looking to start building a creative content marketing campaign like the companies mentioned above? Reach out to us and we'll take good care of you 🙂